About Mitolo
Mitolo Wines focuses on making wines that are the ultimate expression of McLaren Vale's rich provenance of soils and climate, and taking these wines to the world.

In 1995 Frank Mitolo operated on a small scale, providing wines for his family and close friends. In 195 he was introduced to one of Australia's future winemaking talents, Ben Glatzer. The business plan was jotted on the back of a napkin and it consisted of just six words; individuality, integrity, quality, purity elegance and power. It's here the story began.
Mitolo is situated in a Mediterranean climate of warm, dry summers and cool wet winters. The diverse and ancient soils are often shallow and hungry. This reduces vine vigour and yield, creating wines of generous fruit intensity. With a strong Italian heritage that runs through all the wines; Mitolo uses the Italian varietals Vermentino ad Sangiovese, and the Italian 'appassimento' technique of drying fruit to make the Jester Cabernet and Serpico wines.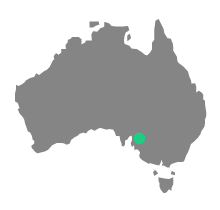 Johns Road,
Virginia South Australia 5120