About Fattoria Mantellassi
'Labor omnia vincit' is the motto for the tenacious and dedicated owners of the Fattoria Mantellassi located in Magliano, Tuscany.

Coming from the area around the city of Pistoia, the Mantellassi family moved to Scansano and Magliano in the mid 1800s. There they worked as vine pruners and grafters. In 1960 they planted the first four hectares of their own vineyards at Banditaccia. Six more hectares followed, quite soon joined by twelve more. Today the Mantellassi family manages 60 hectares of vineyards.

The Fattoria's vineyards, are located among the company's rolling hills on volcanic calcareous soil, and planted mostly with Sangiovese grapes. Other varieties include Alicante, Cabernet Sauvignon, Morellino, Merlot, Canaiolo Nero, Malvasia Nera, Ciliegiolo, Vermentino Bianco and Sauvignon Bianco.

In 1978 Fattoria Mantellassi played a key role in obtaining DOC (Denominazione di Origine Controllata) recognition for Morellino di Scansano wine. Mantellassi is considered one of the most prestigious Morellino producers.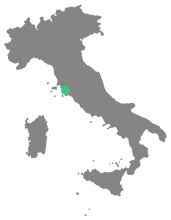 Fattoria Mantellassi
58051 Magliano in Toscano (GR), Italy