About Woodvale
Grass roots, limited release, hand crafted wines with one of Clare Valley's finest pedigrees...
Founder of the acclaimed Kilikanoon label and former Clare Valley Winemaker of the Year, Kevin brought a decades-long reputation for ingenuity, skill and passion for creating wines of genuine character to Woodvale, taking the boutique label straight to the top with a 5 star Halliday rating in its first review and a "Top 10 New Wineries 2018" gong.
Kevin's philosophy is to keep things small and discrete, giving each wine the chance to perfectly depict the characteristics of the Skilly Valley and the conditions and microclimates of each vineyards.
Intervention is kept to a minimum, except to continually reinvest in the soils and the vines and to use a judicious hand in guiding and enhancing the journey from grape to glass.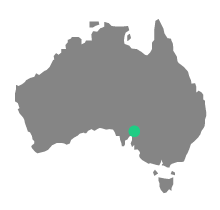 334 Hughes Park Road
Penwortham SA 5453
Australia