About Spadafora
The Azienda Agricola Spadafora is located in the Monreale area, contrada Virzì, about 60km from Palermo.
This 180-hectare property, of which 100 are vineyards, enjoys warm sun and fresh wind. Francesco Spadafora, son of the founder, Don Pietro of the Princes of Spadafora, now passionately takes care of the vineyards.

The grape varieties cultivated are: Cabernet Sauvignon, Syrah, Nero D'Avola, Merlot, Chardonnay, Inzolia, Grillo, Sauvignon Blanc and Catarratto. They are grown between 250 and 450 metres above sea level, and are processed immediately after harvesting to preserve their quality.

Francesco's most complex wine is the Sole Dei Padri – 100% Syrah aged for 12 months in barrique. The Alhambra, apristine, fresh white, is a blend of Catarratto and Inzolia. His Don Pietro Rosso (named after his father) is a lightly wooded blend of Cabernet Sauvignon, Merlot and Nero D'Avola.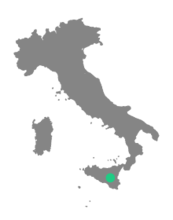 Contrada Virzì (PA)
90146 Palermo - Italy