About Tenuta Villa Trasqua
"Love, enthusiasm and passion for wine are our team's driving forces". Villa Trasqua.
The Villa Trasqua Estate extends over 120 hectares of land, of which 50 are set aside for the production of Chianti Classico and IGT appellation wines. Ten hectares, with over 3000 trees, are set aside for the extra virgin olive oil production; the rest is woods and arable land. The vineyards are planted on south-facing tablelands, giving optimal sunlight and also insulation.

First planted in 1965, Villa Trasqua is now owned by Hans Hulsbergen, a Dutchman with a great passion for wine who bought it in 2001. The winemaker, Swiss oenologist Andreas Stössel has over 20 years of experience in Tuscany. He was running Valtellina in Radda before moving to Villa Trasqua.

The grape varieties used for the production of Chianti Classico are Sangiovese; for the Trasgaia IGT (Supertuscan) the grapes are Sangiovese and Cabernet-Sauvignon. The Trasgaia, an elegant, austere wine aged 24 months in French oak barriques, has consistently been awarded 2 Bicchieri in Italy's wine companion, the Gambero Rosso guide. The Traluna - 95% Sangiovese and 5% Alicante Bouschet - is a lightly wooded, fruit driven, easy drinking wine.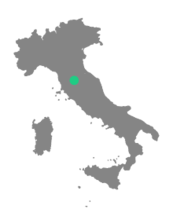 > View on Google Maps

Loc. Trasqua
53011 Sienna, Italy