About Capichera
A philosophy of work that is continuous, attentive and always devoted to respecting nature
Nestled among the granite rocks of Gallura, in Arzachena, in a unique natural setting of great charm that drips with ancient tradition, you'll find Capichera, arguably Sardegna's premier wine producer and the benchmark for Vermentino di Gallura.
From here the Ragnedda brothers, Fabrizio and Mario, sensed the potential of the Vermentino grape as a stand-alone varietal; that this native grape, nurtured by Gallura's coastal, granitic earth, had the power to become something unique. They realised that the Vermentino produced from grapes grown in the family's vineyards, was a white wine capable of competing with the world's best. Thus the brothers pressed forward, pioneering the "nobleisation" of the Vermentino di Gallura style and establishing new, elevated qualitative standards. True to their pioneering spirit, the Ragnedda family was the first in the world to vinify Vermentino in barrels.
Today, the family's Vermentino vision continues, and Capichera consists of about 50 hectares of vineyards, located in some of the best areas of Sardinia.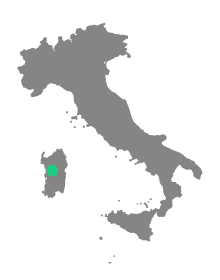 Loc. Spridda
07021 Arzachena OT, Italy