About Milton Vineyard
Milton Vineyard was first farmed in 1826 initially for fine Tasmanian wool but is now producing fine cool climate wines. It is located at 42 Degrees South on the dry sunny Freycinet Coast of Tasmania. The grapes are grown on free draining red loam liberally sprinkled with dolerite rocks.
Tasmania lends itself to boutique vineyards. Milton Vineyards' 13 hectares boast a unique micro-climate that suits the ancient grape Pinot Noir but the vineyard also features plantings of the aromatic Pinot Gris, Riesling and Gewurztraminer. Milton's focus is on producing small quantities of handmade wine. Close attention is paid to every detail in the vineyard and the wines represent this exacting work.
The warm summers and modest cropping levels typically found on the Freycinet Coast of Tasmania provided the Dunbabin family with, amongst others, an excellent Pinot Noir, superb Riesling and a complex and distinguished Sparkling Pinot Noir Chardonnay.
The vineyard is meticulously maintained and cared for, with attention to detail being paramount. Attention that has not gone unrecognised, given that Milton is the proud recipient of the 2017 Tasmanian Vineyard of the Year award. The fruit is hand-picked from mid-April and made into wine by award-winning contract winemakers John Schuts of Derwent Estate, Justin Bubb and Anna Pooley of Pooley's Wine.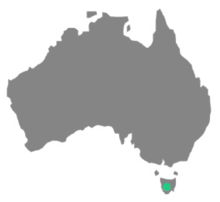 14635 Tasman Hwy
Swansea, Tasmania 7190