Varieties and Vintages
Single Vineyard Range
Single Block
About Auntsfield Estate
Quality handcrafted wines inspired by tradition.
Auntsfied Estate is run under the watchful eye of the Cowley family and is the home of Marlborough's first colonial vineyard and winery.
Marlborough is now the largest wine region of New Zealand and has become a world-renowned producer of premium wines in a relatively short time. Hidden in the heart of this youthful Marlborough grape country, there is a small wine cellar, set in the side of a hill. With four massive gum trees standing sentinel, the rammed earth cellar, with dirt floor and Manuka log roof, is an impressive reminder that winemaking in Marlborough does in fact have a proud past.
The dramatic hillside vineyard with its unique variety of soils is the inspiration to produce exciting hand crafted wines of balance and individuality that display the special terroir of the area.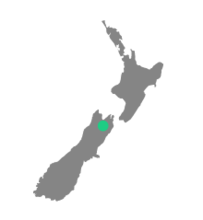 > View on Google Maps

270 Paynters Road, RD2
Blenheim, New Zealand