About Marchesi Di Barolo
The Cellars of Marchesi di Barolo are located in the village of Barolo, overlooking the castle of the Marquis Falletti. Today Marchesi di Barolo remains a family business. Since 2006, it has been under the direction of the family of Anna and Ernesto Abbona.

The operating principle behind the business is a firm conviction and commitment to the indisputable quality of the wines produced in this region, as characterised by a number of indigenous vines of great prestige.In fact, the composition of the soil in the lower regions of Piedmont is quite unique.
Thus, the choice of Marchesi di Barolo has been and will increasingly be the faithful interpretation of the diversity of place and of the indigenous vines, while rigorously maintaining the typicity of its products.
Marchesi di Barolo was and is a winery that has received numerous awards for its excellent wines and has been frequently recognized in the press and media.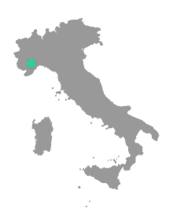 Via Alba, 12
12060 Barolo (CN), Italy