About Cascina Chicco
Founded in the heart of Roero by Ernesto "Chicu" Faccenda and curated by the Faccenda family ever since, Cascina Chicco is one of the region's few family-run wineries that produce every wine style, including Roero, Langhe Nebbiolo, white and rose' Metodo Classico and Barolo
The winery's name was chosen to honour Ernesto's nickname, as a testament to its history; a way to respect the traditions and work of the family's ancestors and as a symbol of its deep connection and affection for this land.
Today, Cascina Chicco harvests and vinifies over 44 Ha of vineyards in the most famed areas of Roero, directly overseeing around 8 Ha within the Menzione Geographica Aggiuntiva "Ginestra", one of the most renowned Cru in the Barolo denomination, and "Castelletto" in Monforte d'Alba. Brothers Marco and Enrico Faccenda choose to cultivate the most expressive varieties of each territory, enhancing each subtlety to bring out its maximum potential.
Built on a UNESCO World Heritage Site, for Cascina Chicco, sustainability is paramount, encompassing every aspect of growing and production from its organic and chemical free growing methods in the vineyard to its solar-energy powered winery, to its spectacular, 5000sqm naturally temperature-controlled underground cellar facility. Cascina Chicco manages a winery with full respect of the environment.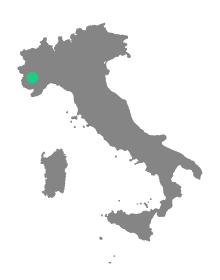 Cascina Chicco
Via Valentino, 14, 12043 Canale CN Italy