About Good Catholic Girl
"The Teresa Riesling, The Hail Mary Full of Grace Cabernet Sauvignon and The James Brazill Shiraz. Learn a little more about my wines, and the story behind their immaculate conception". Julie Barry.
After many years of working for her parents wine company, Jim Barry Wines, Julie decided in 2004 after her father's death to show some personal bravery and follow her dream by establishing Good Catholic Girl. Prior to Jim Barry's earthly departure he set Julie on course when he chose a property called Limerick in the Armagh area of Clare Valley as the perfect site to plant her vineyard in 1997.
To keep the bloodlines pure, her one hectare of high ground was planted with cuttings from her father's famed Armagh Shiraz Vineyard just across the paddock. The first release of 'THE JAMES BRAZILL' Shiraz was in 2005 which was picked on 2/4/05 the day Pope John Paul 11 departed for Heaven. She followed this with the release of 'TERESA' Riesling in 2008.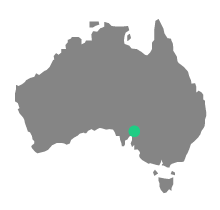 Clare Valley SA