About Fondo Antico
The great wines of Fondo Antico bring harmony of colour and nose, richness of the land and generosity.' Guiseppe Polizotti.
The estate of Fondo Antico is found on the western edge of Sicilia, just a short trip north from Marsala. This old property of the Polizzoti-Scuderi family has long nourished indigenous varietals such as Nero d'Avola, Grillo, and Inzolia.
Today these vines are also joined by the international Cabernet Sauvignon, Syrah, Merlot, and Chardonnay, making a total of 90 hectares of vineyards. Every step of their production is designed around the belief that "la qualita del vino nasce gia nella vigna" – the quality of wine is born already in the vineyard.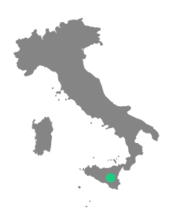 Via Fiorame 54/a
Frazione Rilievo
91020 Trapani, Italy.