About Fondo Antico
Among the prickly pears, the cool shade of olive trees and fertile lemon groves, lie 80 acres planted with bush-trained vines of Grillo, Nero d'Avola and Syrah varieties...
Established in 1995 on the Polizzotti-Scuderi family estate, Fondo Antico is located in the village of Rilievo, half way between Trapani and Marsala, Sicily. There, captivated by the countryside of Fondo Antico, Giuseppe Polizotti, a third generation winemaker, developed his love for the art of winemaking.
The company's business philosophy is reflected in the quality and the careful process it follows, from vineyard care to the handling of harvested grapes, down to making musts and wines - all to obtain wines that faithfully represent the character of these vineyards.
Every step of their production is designed around the belief that the quality of the wine is born in the vineyard. Grape harvest is performed with passion, experience and skill, submitted to meticulous controls through each phase of production, from vinification at controlled temperature to fining in french oak barriques and bottling for further maturation.
Thus the great wines of Fondo Antico are born, bringing with them harmony of colours and nose, the richness of the land and the generosity and passion of man.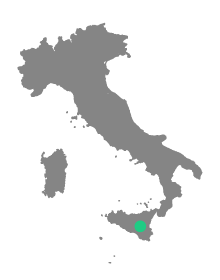 Via Fiorame n.54/a
Frazione Rilievo
91100 – Trapani
Italy