Ca'Marcanda
In 1996, Angelo Gaja purchased his second Tuscan property, called Ca' Marcanda, located in Castagneto Carducci in Bolgheri.
Car'Marcanda is situated in Bolgheri, in the high Maremma area (Tuscany). Overall the Bolgheri production area covers around 1000 hectares along the Tuscan coast and became particularly famous in the 80's because of the territory vocation to produce complex and elegant red wines suitable for ageing.

The name Ca'Marcanda derives from a Piedmontese dialect expression which can be translated as the "house of endless negotiations "and refers to the several meetings between the previous land owners and Angelo Gaja, a very long negotiation finally concluded in 1996 with the land purchase.

The first vineyards were planted in 1996 on firm clayey soils, therefore fresh and suitable for water and mineral preservation, which slow down ripening and result in fresh and well-structured wines. The estate actually comprises two types of land: white soil, at higher altitudes, rich in stones and limestones, full of minerals which enhance the wine complexity and depth.
The new winery construction was completed in 2000 by architect Giovanni Bo. All the Ca'Marcanda wines are made from estate owned vineyards.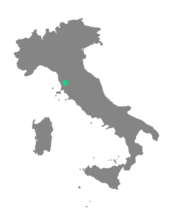 57022 Castagneto Carducci
Province of Livorno, Italy