Latitude Range
Estate Range
Reserve Range
Awarded a 5-star winery rating in the James Halliday "Australian Wine Companion 2013", Rochford Wines is a family owned venture, located on Maroondah Highway in Victoria's Yarra Valley, just 55 kilometers east of Melbourne CBD and nestled at the foot of the Great Dividing Ranges.
Viticulturist John Evans is driven by creating and maintaining balance in the vineyard and takes a structured approach to critical dependencies including timing, flow and application. His knowledge of and being responsive to changing environmental conditions is holistic, and highly regarded.
Since joining Rochford, John has implemented practices for sustainability and developed innovative canopy management practices to ensure that the Yarra Valley vineyards produce the finest grapes for production of Rochford wines. John's aim is purity: quality driven, the best of old world principles; reaching the potential of each site, including the complexities of different varieties.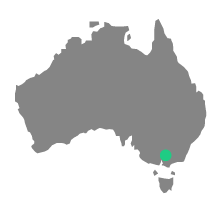 878 - 880 Maroondah Hwy
Coldstream, Victoria,
Australia 3770