About Knappstein
Steeped in history and synonymous with the Clare Valley in South Australia, the Knappstein Enterprise Winery has enjoyed a long and revered reputation as a maker of premium wines since it was established by Tim Knappstein in 1976.
Since those pioneering days, the winemaking focus has always remained to showcase the quality of fruit from the individual soils and climates of the local vineyards. Put simply, it's about respecting the individual growing sites, to create wines with identity and personality, shown through their expression of varietal and regional attributes.
Having some of the best vineyards in the region, the Knappstein winemaking team is dedicated to a 'distinguished vineyards' philosophy. Having acquired some fo the best vineyards in the Clare Valley, with full control of vineyard management and a long-term commitment to these sites, the company has forged a reputation as one of Australia's leading premium wine brands.
Attention to detail and a stringent quality focus are at the heart of Knappstein's winemaking approach. The company continues to evolve the way its wine is handled and the way the grapes are farmed. There is a steady move towards organic viticulture and a more medium-bodied, fruit-driven style through the lens of diligent careful guardianship.
The cellar door and winery still operate in Clare from the original Enterprise Brewery building circa 1878, itself a listed heritage building and a major landmark of the Clare township.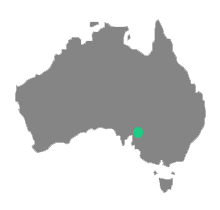 Knappstein Enterprise Winery
2 Pioneer Avenue
Clare SA 5453
Australia