The Gaja family settled in Piemonte in the mid-17th century. Five generations have been involved in winemaking since Giovanni Gaja, in 1859 founded his winery in Barbaresco, in the heart of the Langhe area.
Angelo Gaja, raised with the artisanal culture values passed on by his father, represents the fourth generation. He joined the company in 1961 and from the very beginning he proved to have great personality, by making choices based on the search for innovative winegrowing and winemaking solutions. Moreover, he introduced new varieties to the Langhe area and consolidated the fame of Barbaresco around the world.
The Gaja name represents a legacy of qualitative supremacy maintained by the family over five generation.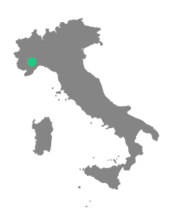 Via Torino, 18
12050 Barbaresco (CN), Italy