Categories
Twelvebottles' Piedmont Wines Trade Tasting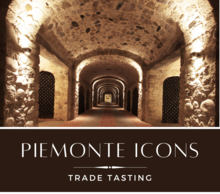 07 May 2021
Trade Tasting of iconic wines from Piedmont at Grossi Florentino. Postponed due to Victorian COVID lockdown - new date to be confirmed.
We open the door to Piedmont - home to Italy's most famous DOCGs and entrenched amongst the worlds finest and most historic wine regions...
BAROLO | BARBARESCO | BARBERA | GAVI | NEBBIOLO
From the hillsides of Barbaresco to the UNESCO world heritage Barolo sites and the low hills of Langhe. From the premier white-grape-growing Gavi and the more familiar Asti...
Taste and discover the wines that gave rise to the region's international renown.
Labels like Gaja, Bricco Maiolica, Cascina Chicco, Elio Perrone, Marchesi di Barolo and Villa Sparina. Premium and super premium wines that define the territory.
Grossi Florentino (upstairs), 80 Bourke Street Melbourne - date to be confirmed.
Two walk-around tasting sessions:
10.30am - 12.30pm | 2.30pm - 4.30pm
Entry is free. Strictly trade only.
RSVP is essential - please register your interest here and we'll notify you of our new date as soon as possible!
Photo courtesy of Cascina Chicco