ABOUT JACK WEST
"The Western Movement has begun…"
The lands that John Lienert calls home have been in his family since the days of the Crown; something few can boast of these days. They're outcasts over in the furthest western reaches of the Barossa Valley, with nothing to lose and everything to gain. Reinvention and perseverance are part of their heritage; grit and passion are in their blood.

From livestock and wheat fields to vineyards and wineries John's tale is one of pitfall and peril, promise and opportunity. Swing on by and he'll tell you sometime. In those first years his passion shouldered the hardships that bore the fruit whose accolades were sung for other men. But he stood fast, worked the land, neck black from countless hours under the hard Barossa sun; hands purple from seemingly endless nights in the wineries of Barossa legends. He listened. He learned. And he bid his time.

For 20 years the land and its history have guided his wine. The soils are rich in limestone and red earth setting the foundation for wines with clean minerality and earthy savoury textures. It's a new breed of wine out there on the farthest reaches of the Barossa.

So, from Jack West to the rest: The Western Movement has begun.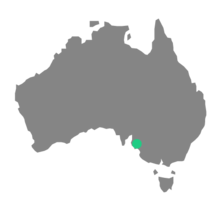 Jack West Wines
18 Julius St
Tanunda SA 5352
Australia