Categories
Yarra Valley in Queensland 2018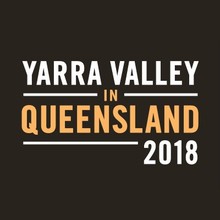 23 August 2018
Wine Yarra Valley is bringing the best of the Yarra Valley to the Sunshine State!
Discover new gems and taste the latest releases from your favourite Yarra producers. Two stunning venues, seriously good wine, Yarra Valley gin and canapes.
When: Brisbane - 20 Sept 2018 | Gold Coast - 21 Sept 2018
Where: Blackbird Bar & Grill, 123 Eagle Street, Brisbane | QT Gold Coast, 7 Staghorn Avenue, Surfers Paradise
Twelvebottles will be there with Rochford Wines, so come and join us for a taste of Rochford's finest!
Click here for further details.