Categories
Italian Food + Wine Festival, Sydney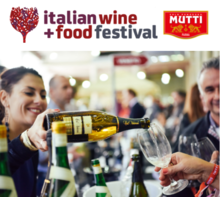 23 August 2018
Come and join us at the Italian Wine + Food Festival this Sunday 26 August.
Capturing the spirit of Italy's rich gastronomic culture and the diversity of its many regions. Explore Italian wines region by region,including Astoria Wines from the Veneto, Azienda Agricola Livon from Friuli and Zerella Wines - producing award winning Italian varietals in McLaren Vale! Plus much more... Taste food, coffee and beer, plus feast on authentic Italian pizza, pasta and snacks.
Tickets are on sale now, get in quick before they sell out. Click here for the booking page.